The Opportunity


UJET had a basic corporate presentation template already in place. However, the problem was that it had been rudimentarily created. So the craftsmanship and construction were poor, and there weren't essential elements such as master pages and styles set up properly. And to top it off, it was created in Google Slides. They preferred it be in PowerPoint for its greater flexibility in third-party support and customization. For that, they turned to me to recreate and further refine the corporate presentation template in order for it to be a more polished and clean final product.
The Services
Art direction
Design: Presentation
Tools: Photoshop, Illustrator, PowerPoint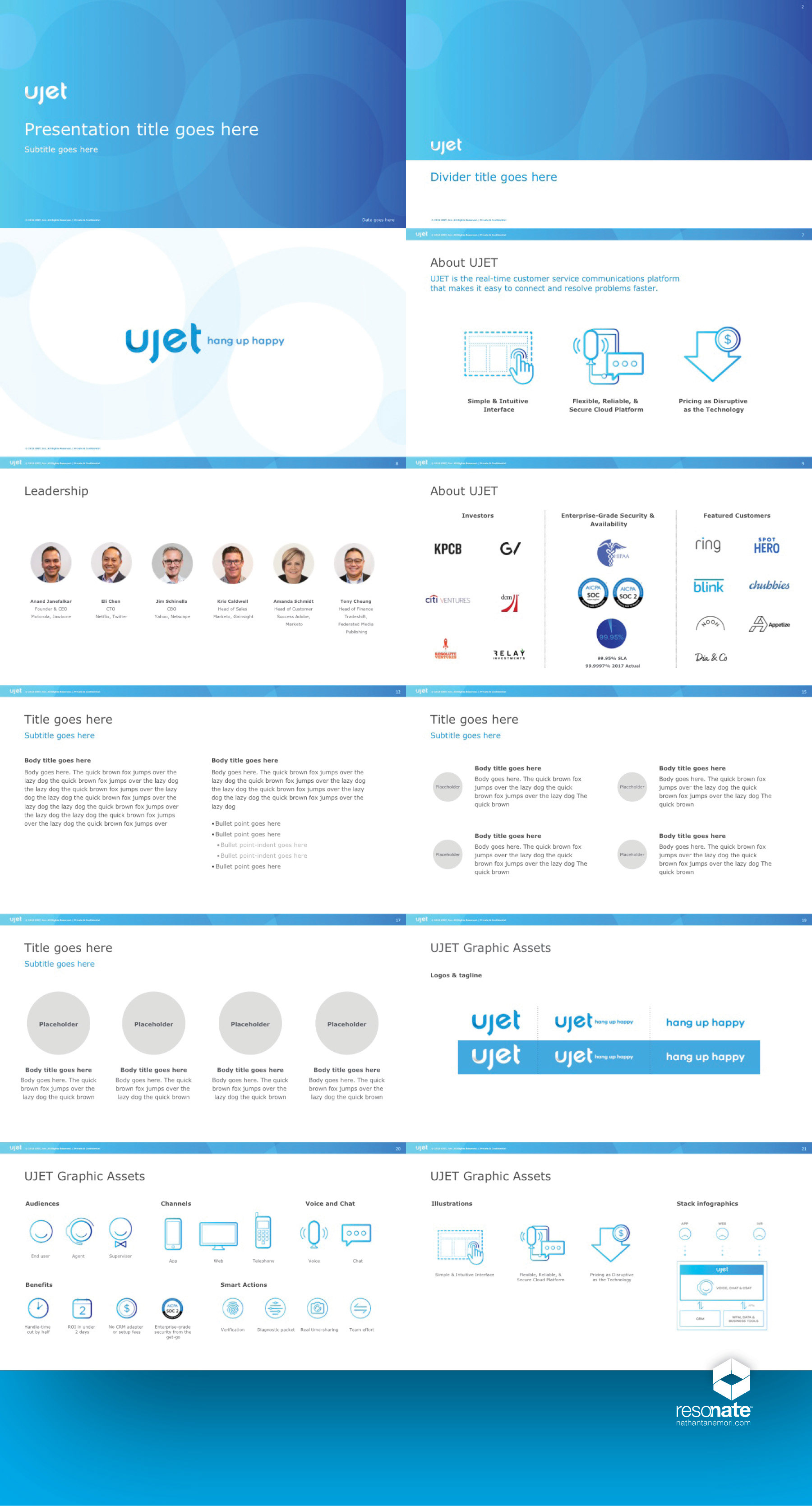 The Partnership


I've done numerous presentation updates and refinements. Most of this is straightforward work that requires simple clean up, doing things like properly assigning master pages, and defining header and paragraph styles under a skilled eye for design. An average individual may know how to use the software, but he may not understand critical design principles such as composition, balance or hierarchy. These types of fundamentals encompasses design. A trained Designer understands these problems and applies them to any medium or project.
The Result

I was able to turn this project around and give UJET what they wanted. The new template is more refined and visually compelling. It will provide more flexibility in authoring and a better overall end user viewing experience.