The Opportunity


As a startup public relations firm, Aircover was the new kid in town with no developed brand identity. Trying to get into an already tight PR market and appear credible as huge VC money is on the line by these tech startups would be tough. For that, they turned to me to get some help building their brand.
The Services
Creative, brand and content strategy
Art direction
Design: B2B website+CMS, logo
Design (not shown): Corporate identity, collateral, blog and social media graphics, corporate and pitch deck presentations
Tools: Photoshop, Illustrator, InDesign, Acrobat, XD, WordPress, HTML/CSS, PowerPoint, Word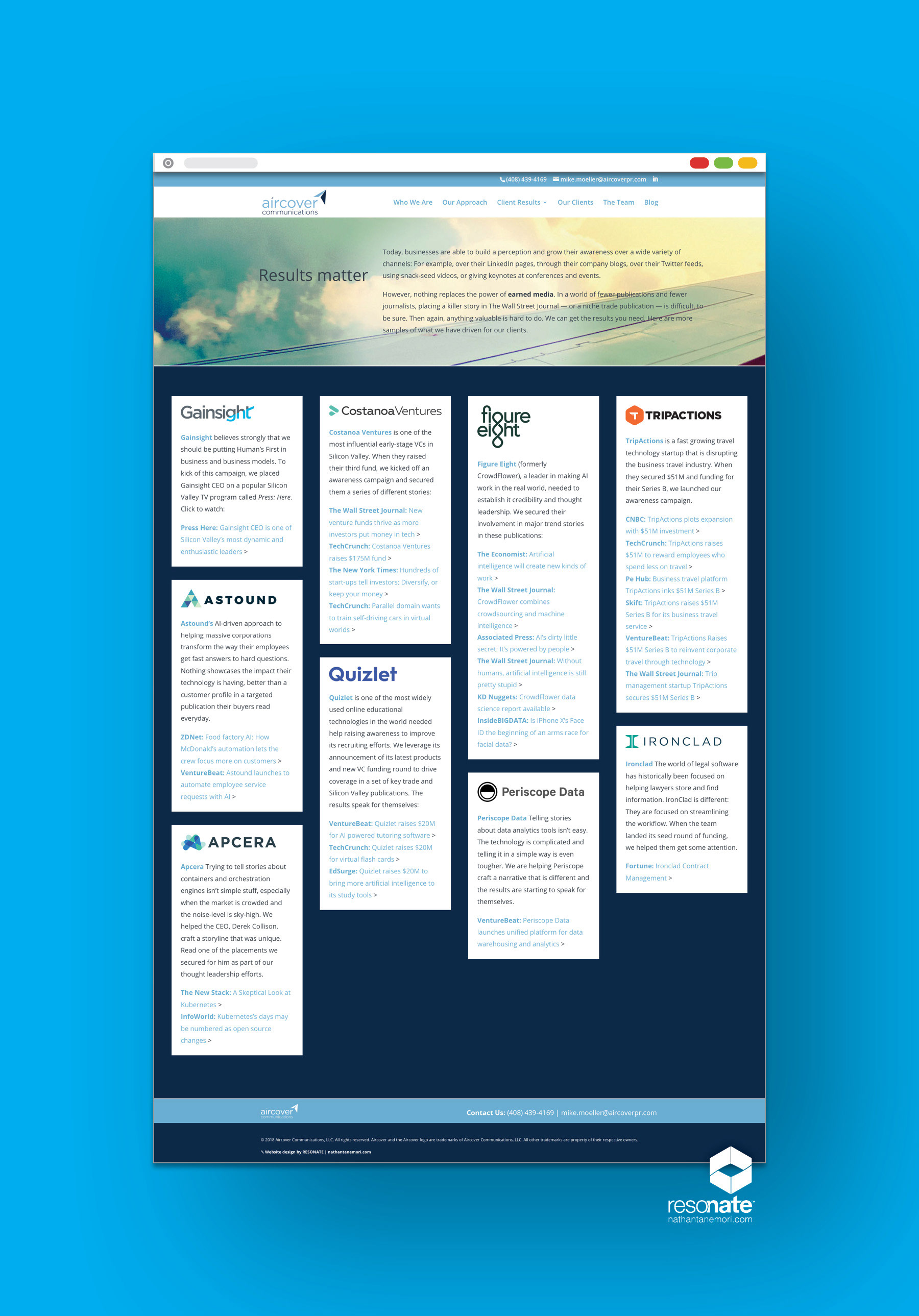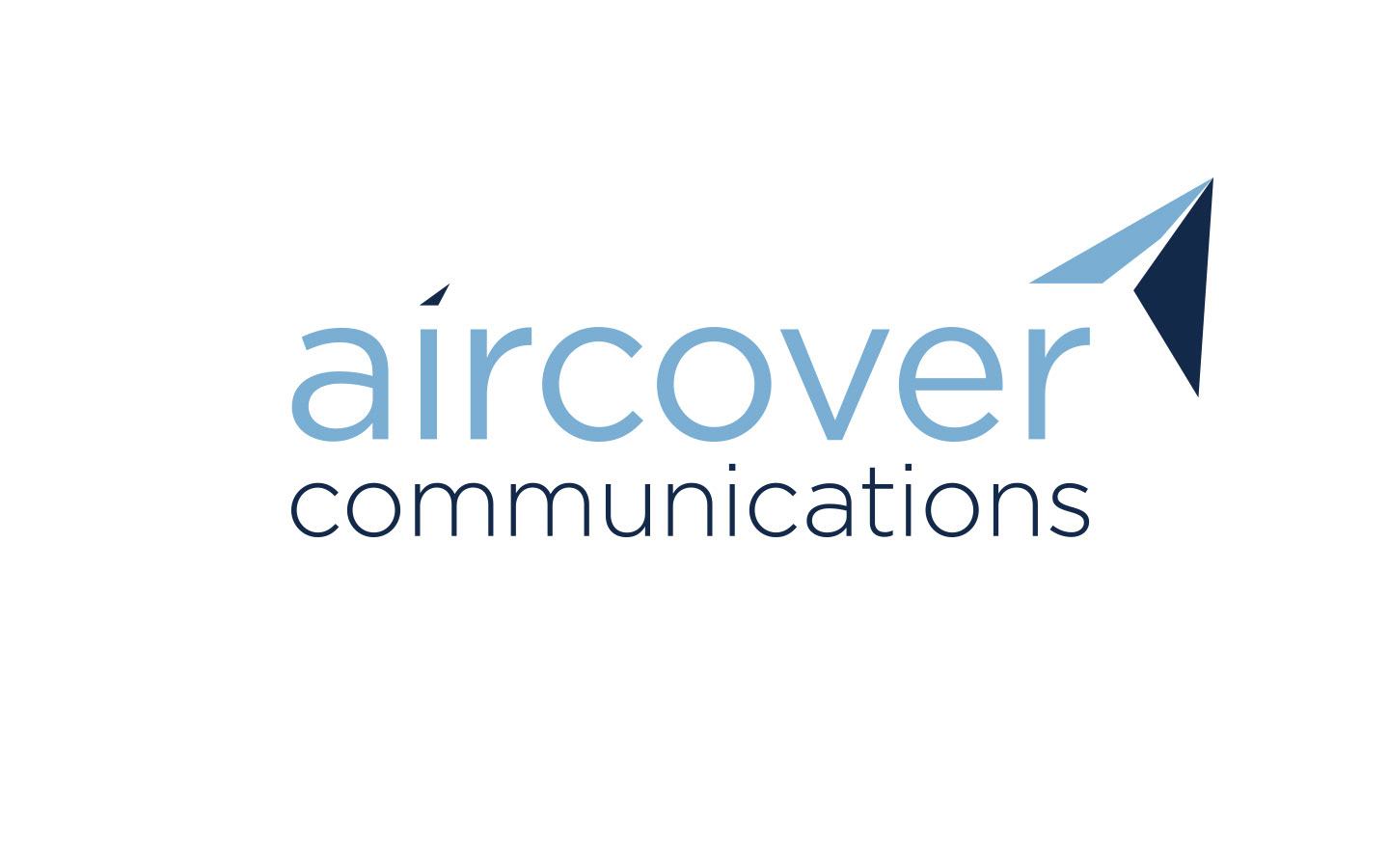 The Partnership


Aircover got its name from how in military operations, the airplanes (or PR) leads the path and provides initial penetration, as well as support or coverage for the ground troops (Sales & Marketing) to go in and do their jobs. As things evolve through the discussions, the story of how they got their name is what drives the visuals, the identity. We also want to evoke grit, getting dirty in the trenches. But keep it modern, simple and clean.
The logo is the cornerstone of any brand, so we started there. Through the creative process, a reductive symbol of an airplane became their brand mark and was paired with a clean, san-serif typeface. After that I developed other assets of the company. These included their corporate identity system, collateral and presentation templates, and the base of their initial social exposure.
In the next phase, we tackled the website. In this release, the goal was to create a streamlined website that could easily be navigated without a lot of layers and obstructions. Adding in some parallax and minimal type animation as you scroll keeps things interesting. The imagery was stylized in way that conceptually reflects "having walked in their shoes" and "rolling up your sleeves and getting your hands dirty."
The Result


The feedback from Aircover and their clients have been positive. Having a cohesive integrated corporate communication and visual design system helps bring credibility and professionalism to Aircover as a brand right out of the gate as they seek to represent the hottest Silicon Valley startups.